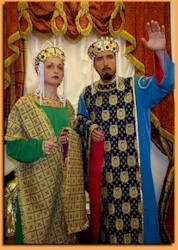 The most memorable memory of your visit....
Dreamland Photo House takes your pictures in an authentic studio and makes a fun moment last forever.
Take away pictures in 10 minutes.
Your trip to history takes only 10 minutes in our studio. Your color, black and white, sephia or oil painting picture is ready in no time. You can also have your picture on a postcard, calendar, cover of magazine , etc.